This week I got a parcel of shiny new crochet goodies I had ordered from PurpleLinda Crafts  (highly recomended for huge stock, quick shipping and only £1.99 postage for the whole order). 
As I only had a couple of  crochet hooks (including a broken one!) I bought a set of Prym soft handle hooks, 2mm-6mm, along with a couple of larger plastic hooks, 8mm and 10mm.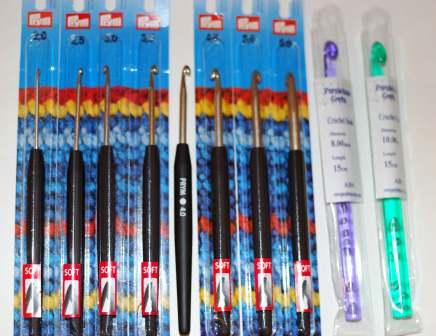 I also got a few balls of Patons 4ply 100% cotton.  I hope to crochet some string shopping bags and delicate bracelets and pendants and thought this would not be too fine or difficult for a relative beginner to work with.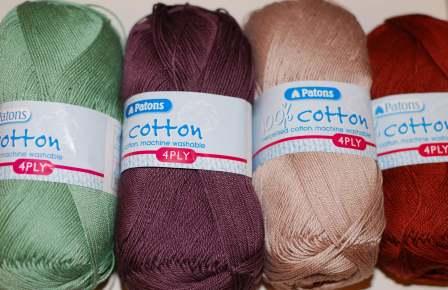 As usual I picked my usual favourite types of colours, in strong earth tones.  With my new selection of hooks, lovely coloured yarn and lots of ideas, I'm certainly not losing my new passion for crochet any time soon!