This is my 100th blog post and I have uhmed and ahed over what to do for it.  A retrospective, a party, a special make….  Hmmmm none of them seemed quite right.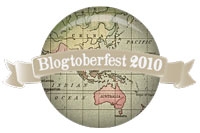 Then I read on on Anka's blog about Blogtoberfest!  Perfect, more blogging!  And lots of it.  I've got a lot of project going on and plans for many more in the run up to Christmas so it's perfect timing.  I want to blog more, share more makes and ideas and refer to other people's wonderful work.  So as the nights get darker and the crochet gets cosier it seems just right for me right now.
What's Blogtoberfest?  Look here…
This little intro isn't the most creative post I'm afraid, but it's kicking off big things so pop back daily and give me a kick if necessary.
See you tomorrow xx