Only me again!  Well, who were you expecting???
A few of the things making me smile at the mo are:
Spending a few days with my family in Scotland.  Ok I know I keep mentioning it, but spending time with my nephews and nieces is one my very favourite things!
Getting back to my own bed!  Don't we all love our own beds more than any other anywhere?
Blogtoberfest!  It's great!  I am really enjoying daily blogging and I feel very proud of myself for managing to keep it up. I am determined to complete the whole month.
Lovely comments from lovely new blog friends!
This cat being soooooo cute and funny: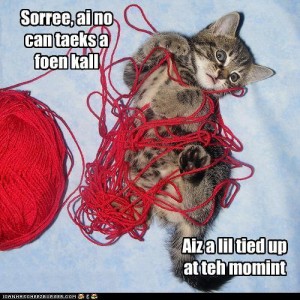 Picture from: icanhascheezburger