I was woken from my beauty sleep very early today!  7.50am!!  It was still dark!  A very jolly post man arrived on my doorstep with this box for me: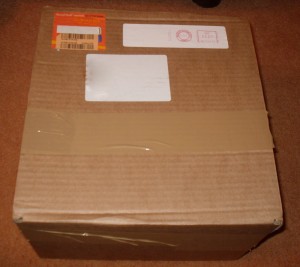 While I was very excited, it was very early for me and I was barely awake.  I was very good and put it down and went back to bed.  But when I got up again I had a real treat!
This box contains all the yarn for the Jane Crowfoot Crochet Club 2011 (from now on called the Crochet Club or CC as its too much to type every time!).  Want to see what's inside?  Look away now if you're in the Club, so to speak, and don't want to spoil the surprise if you haven't received your box yet…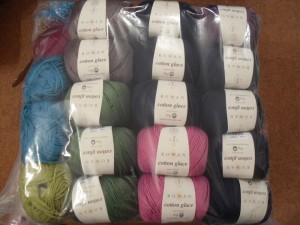 How gorgeous is all that yummy, scrummy yarn?  What gorgeous colours?  How much crochet?  What have I taken on? 
I'll post more pictures of the yarn as things go along, but was just so excited about opening the box and sharing the contents!