The last thing I need is something else to spend my time and money on, but I have found something new to love! 
I have wanted to give embroidery a go for ages and finally got round to it.  A while ago I sat down with some embroidery floss, a needle, a bit of old pillowcase and some instructions.  Boy was that an embroidery FAIL!!!  I tried to copy stitches from the book but without any start and end point or any shape to fill in.
Since then I discovered so much about embroidery that makes it much easier to do!!  The floss is split into strands for starters!  And did you know you can get patterns on the fabric, or put them on the fabric, to follow as you stitch?  Yeah!  Well, I didn't but I do now!
So I got myself a really simple design to follow and got stitching.  I love it!!!  These lovely doggies are my first ever embroidery project: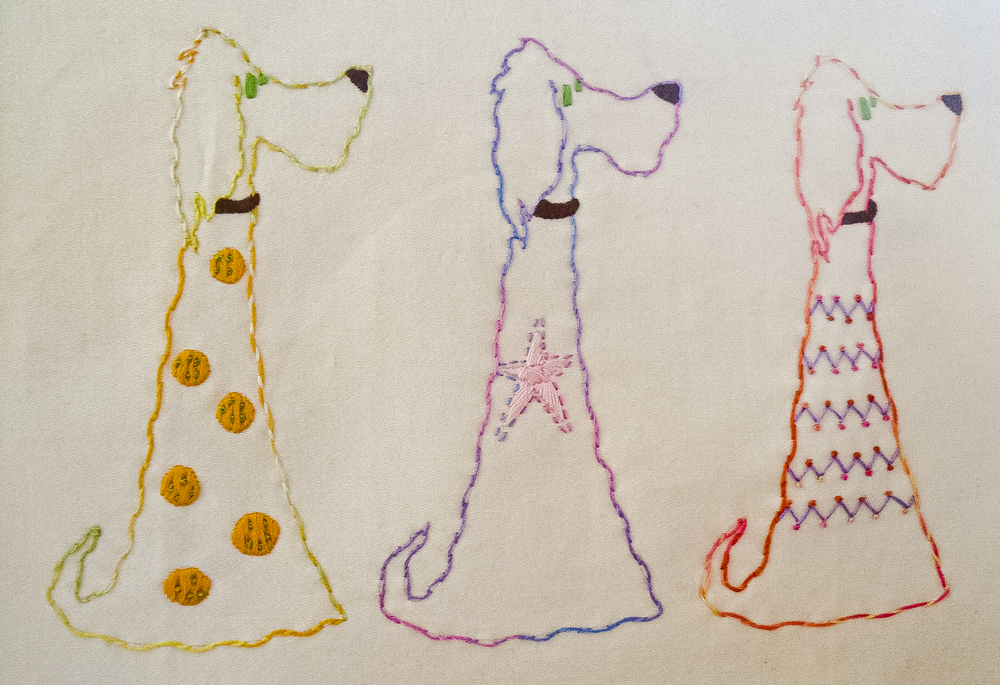 Those french knots were a bit of a challenge at first, but YouTube helped me through.
This project will require some more work before it reaches its end use!  The original embroidery is finished but I want to use this to cover the top of a box that I am going to use as a project box so I will post again when it's completed.
With a new hobby comes new stuff of course!!  I have got a few skeins of floss, some needles, a couple of books, oh and a parcel winging its way from the USofA from Sublime Stitching!  I can't wait!!!