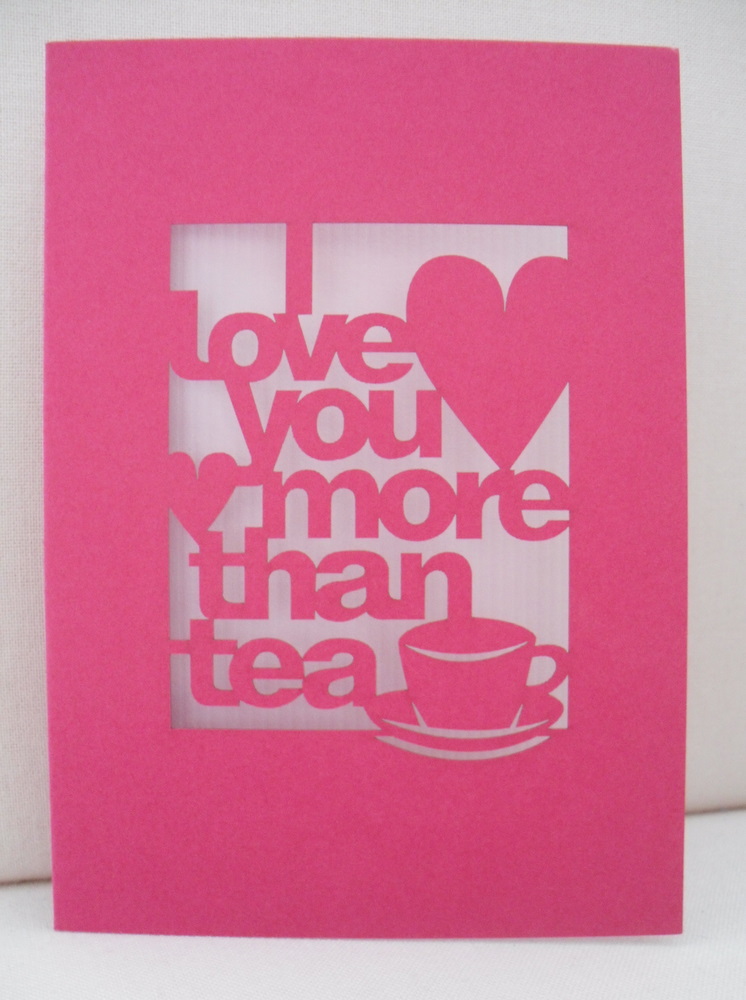 How's this for a Valentine's card for a tea lover to give their Valentine?  I got it ages ago from Storeyshopon Etsy, having seen it on another blog.
Caveman and I aren't known for being the most romantic couple in the world, but I do love him more than tea!  I've wanted to post about this card since I got it but I really had to wait until I'd given it to him!  He also got a massive bag of wine gums.  Like I say… we're not very romantic!
Happy Valentine's Day!  I hope yours has been filled with love, or tea!