It feels like a very good time to be recognising the nicer things in life as there is a lot that is causing a lot of stress and difficulty at the moment, for many people.  The happier things, not matter how small or apparently trivial, can add a little bubble of delight:
my new purple corduroy coat!  Purple, cord, cosy and even better a bargain!
the circles scarf coming along nicely.  2 rows joined with a slip stitch in the middle or the circle to the same point on the previous row: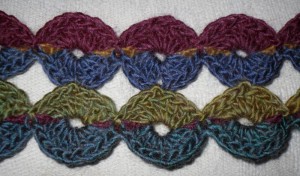 looking at the frost on cars outside while still snuggly warm indoors in my pj's (oh, you're not getting a pic of me in my pj's, by the way!):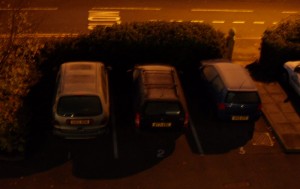 my new Nintendo Wii – why didn't I get one years ago?
4 days til our holiday in Yorkshire!  And counting…