I've been starting to put all my free time to good use and I have been clearing out my cupboards.  I'm a terrible hoarder and always manage to imagine a future use for what might otherwise be useless.  It is therefore kept unused for far too long.
This week it's my clothes getting the clear out treatment.  I've arranged everything into piles including: charity shop, give to friends / family, keep or use the fabric for something in the future.  I'm not keeping anything in the hope that I'll fit into it again / wear it again one day / have an event or occasion for which it might be suitable.
So why am I telling you all this?  Well, I opened the drawer which held all my woollies and found the first garment I ever knitted!  And the second as well actually, but the first is a real shocker.  I just had to share.  I think it's about 6 years ago that I started knitting properly.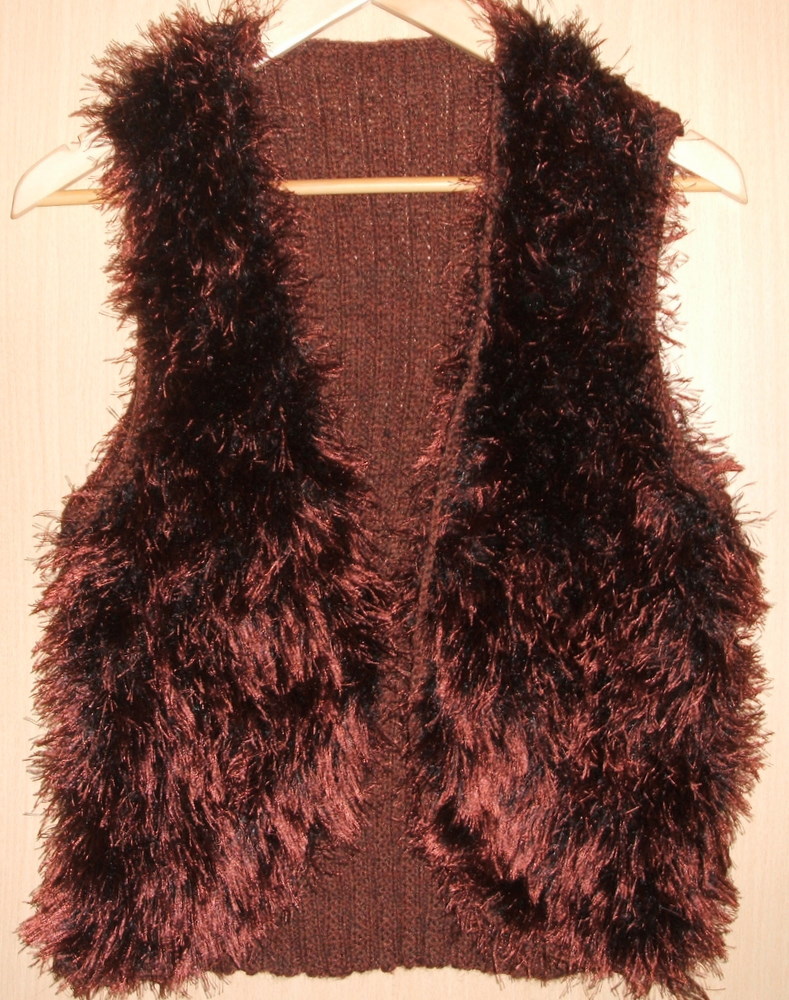 Why, oh, why did I think this Sirdar Foxy yarn was a good idea.  From memory the colour was called squirrel!!!
The front is knitted solely in foxy, and the back is plain in a standard dk yarn, in matching colour.  I quite like the back, I like knitted rib.
And just in case you can't feel that acrylic furriness from a distance, here's a close up of it: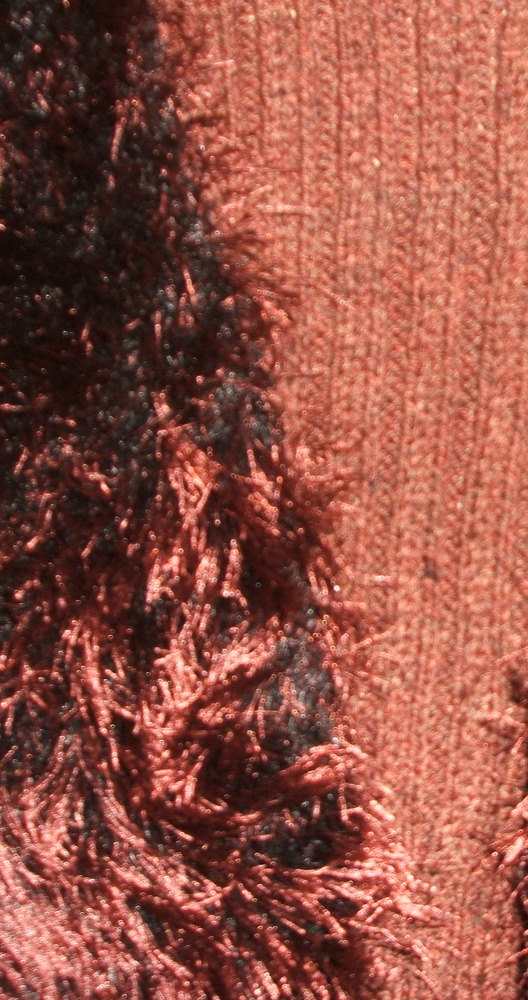 Would it surprise you to know I never wore it?
So here's an idea… why don't you dig out your first or oldest knitted or crochet project, blog about it, then come back here and share the link!  Don't forget to include a link to this post in yours so that everyone can see everyone else's projects.  Don't be shy – my project is not at all cool but I've shared.  You can do it too!!  I can't wait to see what's in the back of your cupboard!!
I like the idea of this sharingy thing and since it's 1st March today I may do one on the first of every month!  I'll keep you posted.
— x —