I had such a good day at the Horse and Jockey Arts and Crafts Fair last Saturday.  It wasn't mad busy, I didn't make my fortune and I didn't sell all my things.  However, none of that matterred.  I had lots of fun, met some lovely people, got a feel for what people were interested in so got lots of ideas and I was joined by a few friends at various times throughout the day.
Here are a couple of pictures of version 1 of my display.  After I set up I had the opportunity to move to the 'pitch' of someone who cancelled at the last minute so I had more space.  Unfortunately by then Caveman had left with the camera, but it was just a more spread out version of this.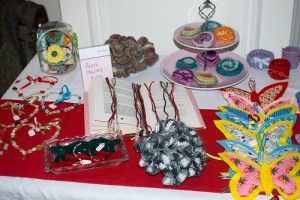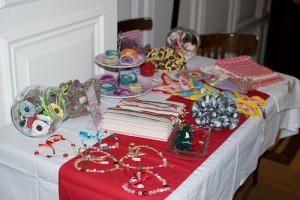 The Horse and Jockey Fair is a regular event, on the last Saturday of every month.  I am not able to do February but I have booked for March.  I have lots of ideas and plans for new stock, so keep reading over the next couple of months for an idea of what is coming up, and put 27th March in your diary!