There has been a lot of talk of yarn bombing recently.  It keeps popping up when I least expect it, but then I guess that's part of what it's all about! 
First my cousin's shop, The Dress Exchange in Kilmarnock, got yarn bombed in the cutest way by the Pixie Knitter, who leaves pretty knitted gifts around the area in the dead of night!: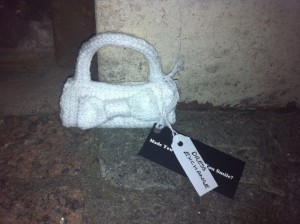 (Picture courtesy of The Dress Exchange)
Then a last minute night away in Hebden Bridge brought colourful knitted bunting, cakes and pom pom hats all over the town centre: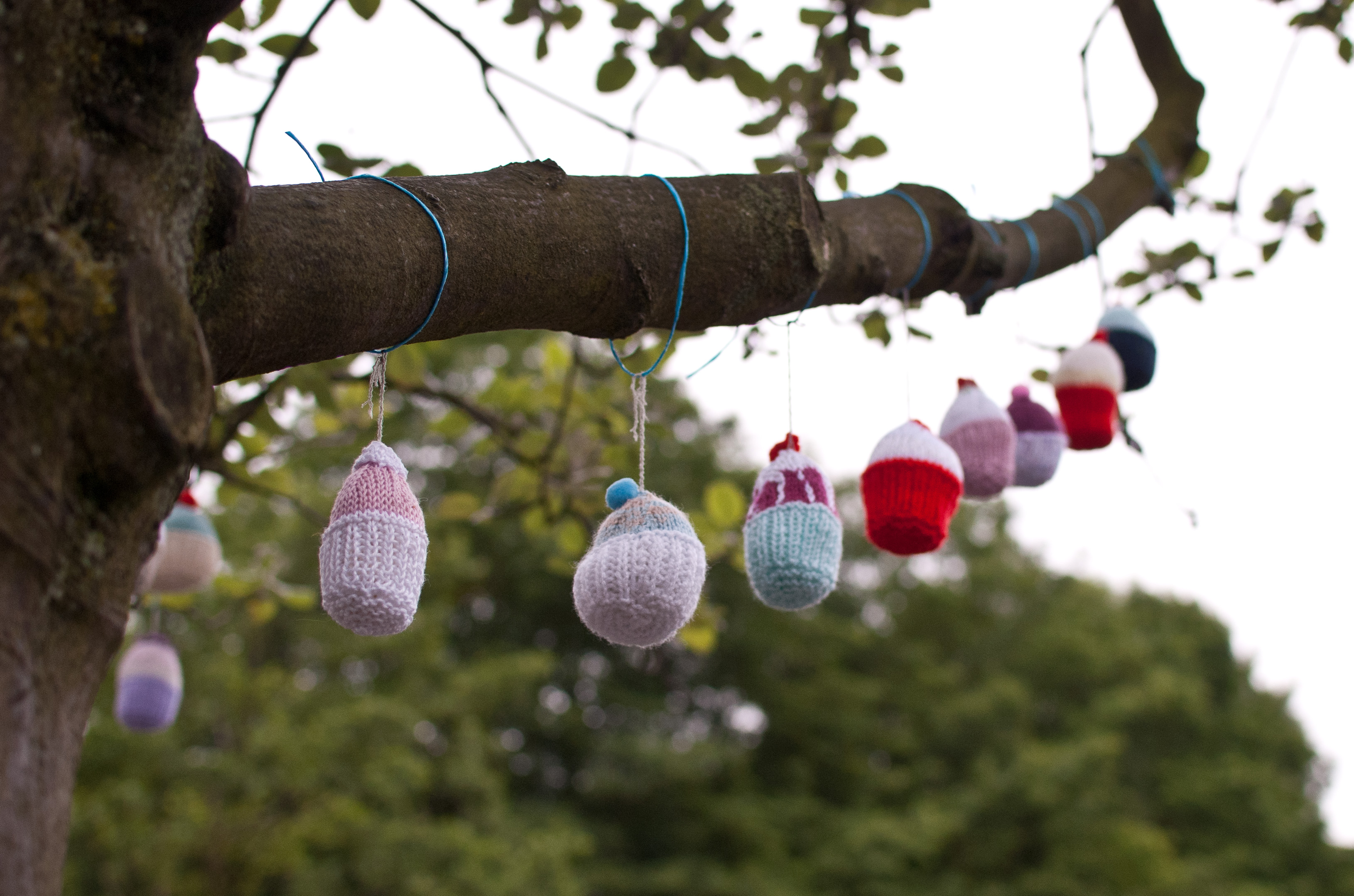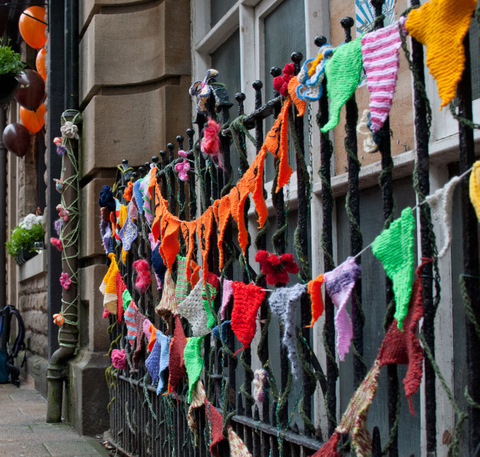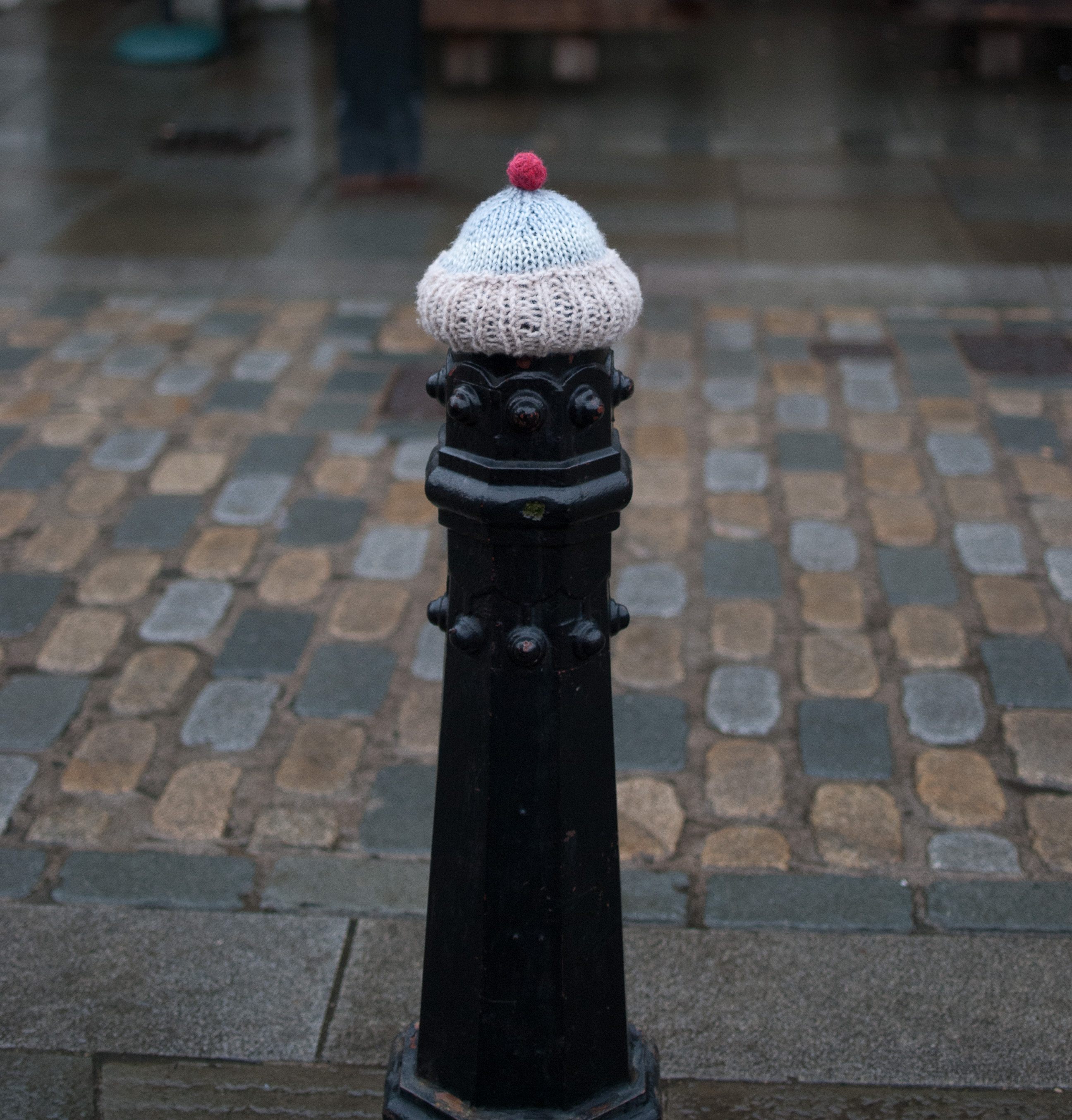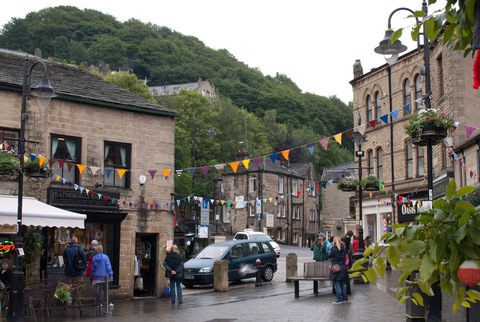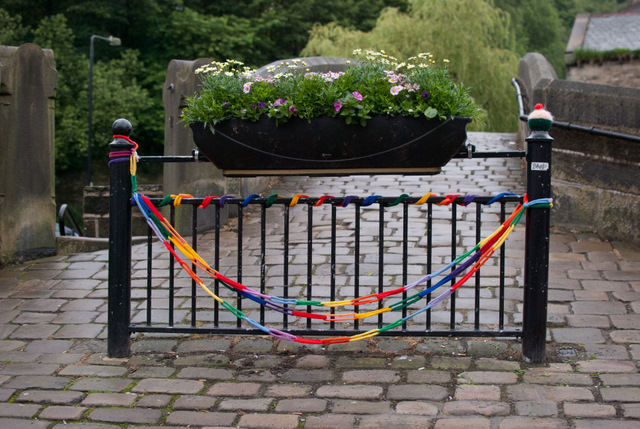 Within days of that I ran into local crafty gal Sarah from The Art of Moodling who is planning some yarn bombing, right here in south Manchester on 23rd July!  So get those needles and hooks out and dig out any old yarn that you just haven't found a use for!  Details are on Sarah's site, or drop me a line.  I can't wait to share pics and details from the 'bomb' itself!