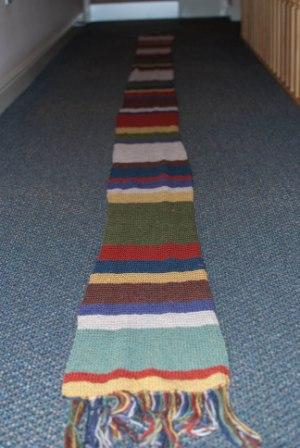 I'm not the only one who was mad scrupulous enough to do all the research before spending an age and a fortune knitting infamous Tom Baker Dr Who scarf. 
Tara Wheeler has set up a whole website dedicated to her Dr Who projects. Check out wittylittleknitter.
The question is… do I show Tara's site to Caveman, who will no doubt expect me to make him all the scarves from every Tom Baker season that she has patterns for!