It's rare that I do anything crafty that doesn't involve yarn or textiles, but Kathy and I were keen to try Decopatch at Bean and Brush, so after the usual tea and cake (of course!) we headed to their craft room!
Wondering what decopatch is? I think this picture will give you a good idea: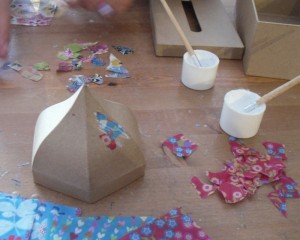 Yup, just as it looks – ripping up gorgeous printed paper into little random shaped pieces then sticking them to an object of your choosing with some glue! And the papers are mighty pretty…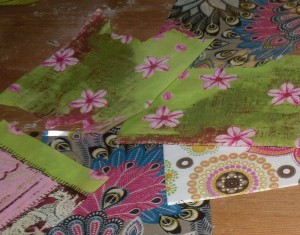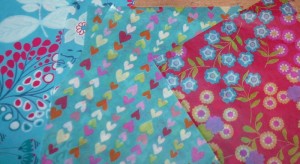 I chose to decorate a box, kind of in the shape of the Taj Mahal, and Kathy sensibly chose a tissue box cover. We set to work and within about 2 minutes were quiet as mice and chilled; sticking and pasting and decorating! It's so simple and really lovely and calming. Not much thought is required so a little chit chat and catching up along the way and look what we made…
Kathy's tissue box: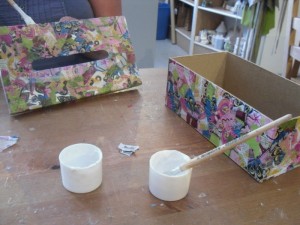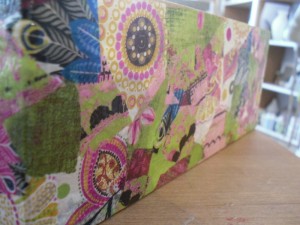 My Taj Mahal box: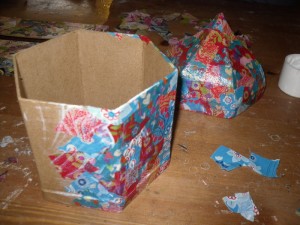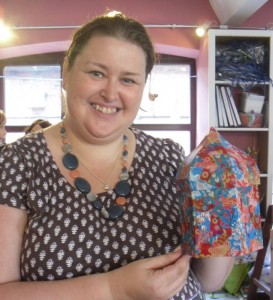 Next stop Hobbycraft for supplies!!!