I spotted this dress in our local press this week.  A crochet dress in a gorgeous summer shade with even more gorgeous summer flowers.  You don't see crochet dresses around that much.  Remember Cate's Blanket dress?   I think this one wipes the floor with it!  (not that you would wipe the floor either using or wearing this dress).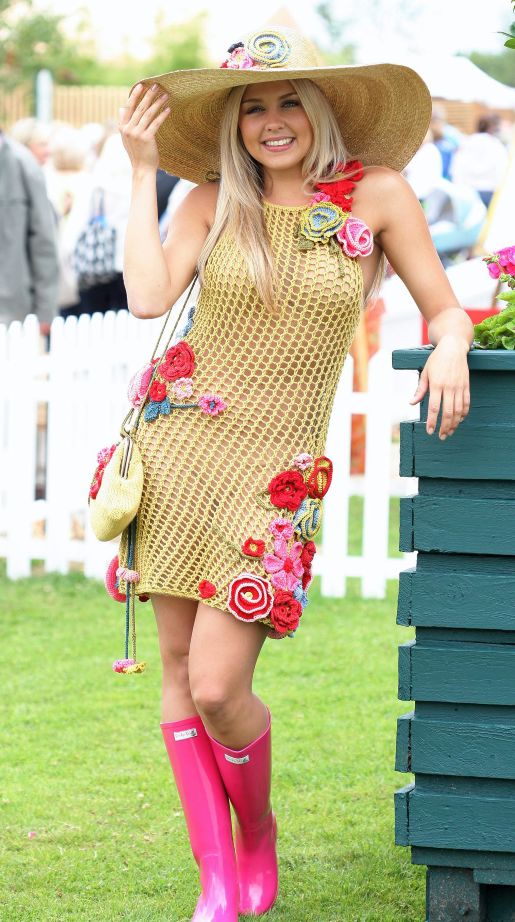 Source: Fibre & Clay 
It was made by Fibre and Clay which is a fabulous yarn store in Knutsford that I have mentioned many times on here.  They were celebrating the RHS Tatton Flower Show which is on their doorstep, as it had it's first Ladies Day this year!  The store also had Pimms and cupcakes at their knitting group that day.  Oh how I wish I'd been there!!
(Oh and I didn't examine too closely but I think there is some nude underwear under there!!)